Like all Christian Science churches, we maintain a Reading Room, both a library and a bookstore.  Ours is on the lower level of the church building.  It is open to the public, and its hours are posted at the 68th Street entrance and below.
Reading Room Phone:  (212) 877-6169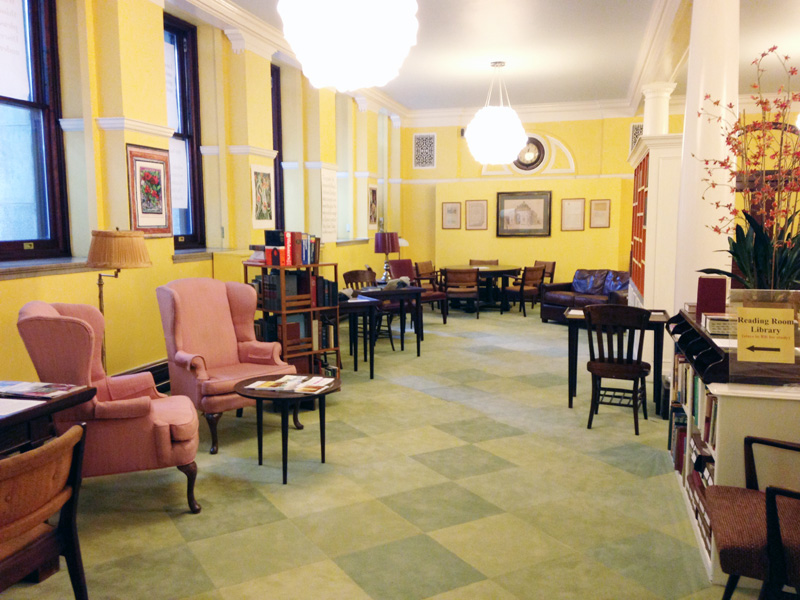 The Reading Room is well stocked – for study, purchase, or borrowing – with Bible reference materials, study aids, children's books, Christian Science magazines, biographies of Mary Baker Eddy, recordings of inspirational music, and the award- winning international newspaper, The Christian Science Monitor.  All are available online.
Whether you're a first-time inquirer or a long-time student of Christian Science, the Reading Room is a great place for reading, research, or buying items to take home with you.  Everyone is welcome.
Current hours for the Reading Room are:
Monday-Saturday: 3:30 – 6:30 pm (till 7:15 pm on Wednesday)
Sunday: 12 – 2 pm
We look forward to seeing you in our Reading Room soon!